Researchers at
Radboud University Medical Center
recently published a new paper entitled "Virtual setup in orthodontics: planning and evaluation".
The study used their in-house-created software, MED, which is based on
Open Inventor
®.
In the image below: Matching of intra-oral scan in the CBCT scan.
a
The CBCT scan with three dental landmarks.
b
The intra-oral scan with the same dental landmarks as in the CBCT.
c
Cross-section of the result of the fusion.
d
Final result showing the fusion of the intra-oral scan with the CBCT.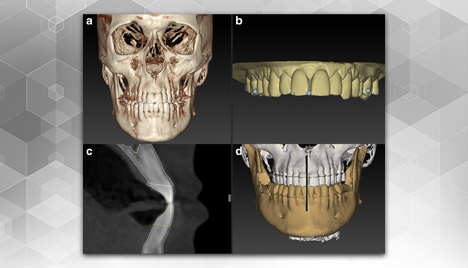 Learn more...